Despite the expansion of Medicaid in Utah and individuals and families able to purchase coverage through the Healthcare Marketplace, many Utahns still lack access to affordable health coverage. Fortunately, there are several free and sliding-scale based clinics in Utah who can help fill some of the healthcare gaps for those unable to afford or access insurance. In this issue of the UAFP Journal, we are highlighting two free clinics in Utah where family physician members play a critical role in providing care: Maliheh Free Clinic in Millcreek and Seager Memorial Clinic in Ogden. Both are looking for more family physician volunteers to help them provide much-needed care to underserved communities.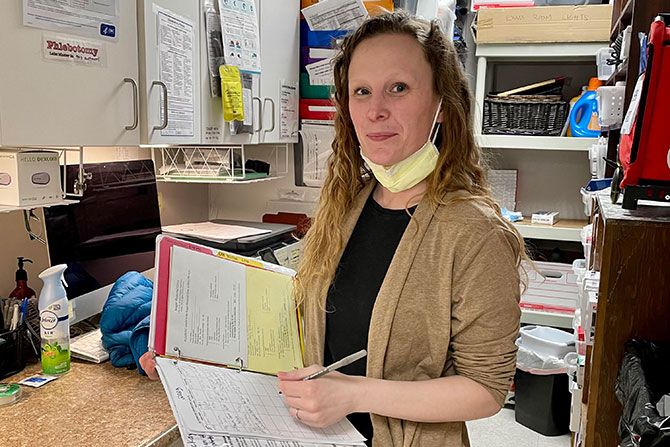 Seager Memorial Clinic
By Chelsea Slade, MD
Chief Administrative Officer, Seager Memorial Clinic
Did you know there is a free medical clinic in Ogden that provides primary and specialty care, vision care, mental health medication management, dental care, and all needed prescription and over-the-counter medications — all 100% free of charge to every patient? And that no paperwork is required for patients to be seen? The Seager Memorial Clinic has been providing free, easy-access, non-judgmental, charitable care to the underserved since 1988! We need more volunteer physicians and would love to have you involved!
We have a force of over 200 volunteers, including physicians, pharmacists, RNs, phlebotomists, diabetes educators, dentists, and more. We saw 1,200 patient visits in 2021, which jumped to 2,200 in 2022. The need for help is exploding. We have purchased a building to serve as our new home and anticipate starting renovations in the next few weeks.
I am a hospitalist and urgent care physician in Ogden, and I have been volunteering with Seager Memorial Clinic since I began as a resident at McKay-Dee Hospital in 2014. I joined the Board of Directors during my residency and then took on a volunteer position as the Chief Administrative Officer at the completion of my residency in 2017 as an unpaid "side gig" alongside my paid employment with Intermountain Health. I help with the fundraising and administration of the clinic and have overseen the hiring of our two paid part-time staff members, who keep the clinic running day-to-day and have helped us tremendously expand the range of services we offer to our patients. As my husband and I also raise our family of six young kids, with another on the way, volunteering with Seager Memorial Clinic helps me feel a sense of fulfillment and joy in knowing I am making an immediate and important difference in the lives of those needing help.
At Seager Memorial Clinic, we see anyone who comes seeking help from us. Appointments are generally first-come, first-served. On the same day that people come seeking care, they see a provider, have any necessary blood work or immunizations or testing done, and then receive all needed prescription and over-the-counter medications from our licensed pharmacy — all 100% for free. No paperwork, such as proof of income, residency, or insurance, is required to be seen. How cool is that?!
We are fortunate to be funded by a generous group of individual philanthropists and charitable foundations. We also received a block of government funding for the first time in 2022, from the Utah State Primary Care Grant. We do not seek or receive any insurance reimbursement and patients are never charged anything for their care or medications.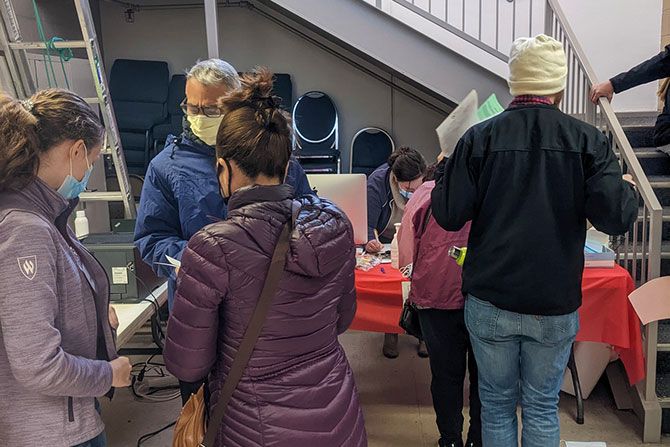 These are the current free services that we offer:
General medical care for chronic and urgent concerns, three times a week
Diabetes clinics, weekly
Dental clinics, weekly (extractions, fillings, and partial dentures)
Mental health medication clinics, monthly
Adult and pediatric eye clinics, monthly (diabetic eye exams, custom prescription eyeglasses, and other general ophthalmologic care)
Comprehensive lab work
A variety of immunizations
Case management
If a patient has a need we cannot meet in the clinic, such as advanced diagnostic testing or higher-level specialty medical care, we are able to refer patients for free or discounted services through our partnerships with Intermountain Health and Midtown Community Health Center. We use a paper charting system with simple SOAP notes, and volunteers can begin as soon as they've completed some brief intake paperwork and an initial training/orientation session. Volunteer physicians must carry an active or retired license and are protected from malpractice claims under the Utah Health Care Providers' Immunity from Liability Act, which states that volunteer medical professionals providing charity care are not liable in a medical malpractice action except in cases of gross negligence (Utah Code 58-13-3).
Our very exciting news is that, in December 2021, we purchased a building to serve as the new home for Seager Memorial Clinic in downtown Ogden. We have completed detailed architectural plans for renovation, hired a builder captain, and anticipate starting renovations in the next few weeks. This new building is 10 times larger than our current space and will enable us to provide our free services to a tremendously higher number of patients needing help. We also plan to expand our hours, add dental cleanings, offer community education classes, and begin providing free mental health counseling once our new space is complete. We were fortunate to secure a large block of funding from the Utah State Legislature in this 2023 legislative session to help fund these renovations and are launching a Capital Campaign to complete the necessary final fundraising.
I am honored to volunteer at and to help run Seager Memorial Clinic. Most of our patients are homeless, low-income, just exiting jail, or otherwise down on their luck. Around 50% of our patients are uninsured. A sobering 40% of our patients have no household income, and another 25% live on under $1,000 per month. As one of our volunteer physicians said:
"The Seager Clinic has provided hope for the hopeless, care for the uncared for, and the human touch for the untouchable. What an opportunity for those with no needs to interact with those with endless needs."
If you have been looking for a meaningful way to use your skills to provide immediate, tangible service to people living in crisis, please consider volunteering as a physician at Seager Memorial Clinic. Our greatest need is for primary care physicians, but our volunteer physicians come from all specialties, and we can put any skill set to use. If time or distance preclude you from volunteering, but you would still like to support Seager Memorial Clinic, please visit seagerclinic.org for ways that you can support our charitable care financially. To sign up as a volunteer, please email me at chelsea@seagerclinic.org! I look forward to sharing this most important work with you!
Maliheh Free Clinic
By Brenda Spearman, MBA
Executive Director, Maliheh Free Clinic
As healthcare providers, we understand the critical importance of access to healthcare services. Unfortunately, not all individuals have equal access to healthcare, especially those who are low-income and uninsured. The Maliheh Free Clinic (MFC), located in Millcreek, has been providing free healthcare services to these underserved populations since its inception in 2005.
Founded by Mansour Emam, MD, and Khosrow Semnani, the MFC started with a simple vision of offering an alternative to emergency room visits for low-income individuals. The founders recognized that emergency departments are not designed to provide primary care services and that low-income individuals who cannot afford to pay for medical care are often stuck with enormous bills from emergency department visits. With a team of dedicated volunteers, the clinic began offering basic medical care services for free.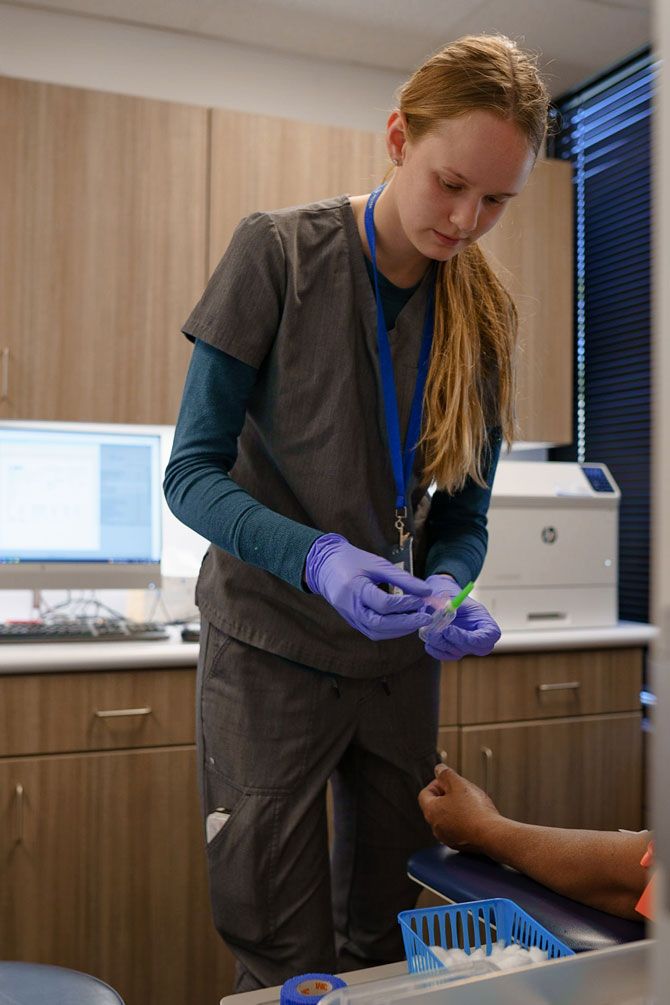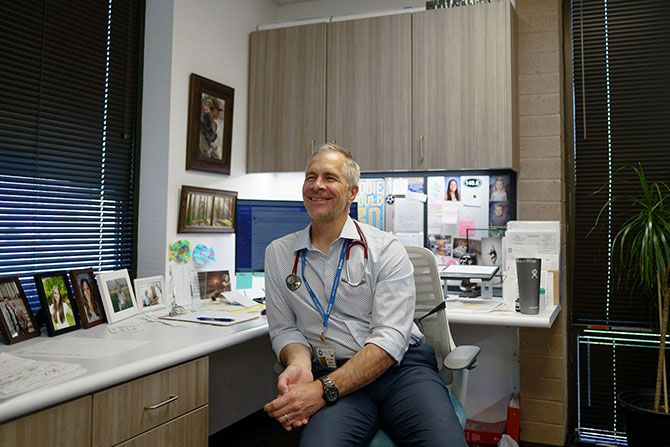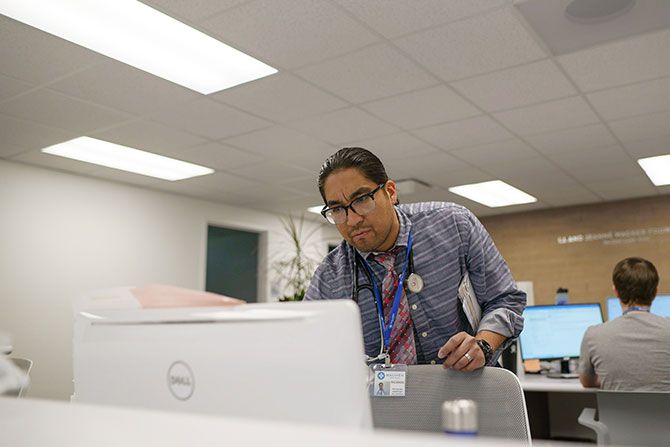 Over the years, the clinic has expanded its services to include medical provider evaluations, laboratory studies, eye care, physical therapy, sub-specialty consultations, assistance with obtaining medication, diabetes and obesity treatment and education, adult and child immunizations, and women's health. These essential services are made possible through generous program funding and the unwavering support of committed community volunteers.
With over 5,000 patients served annually, the MFC caters to individuals and families living at or below 250% of the Federal Poverty Level who are uninsured and do not qualify for Medicare, Medicaid, or the Child Health Insurance Program (CHIP). The clinic's patient population is diverse, with 72% Hispanic, 11% Pacific Islander, 13% Caucasian, and 4% other ethnicities. The MFC's dedicated efforts have significantly reduced the burden on emergency rooms and improved the overall health and well-being of the communities it serves.
The MFC relies on a dedicated team of 15 staff members and more than 450 community volunteers, who contributed approximately 27,000 service hours in 2022. This immense volunteer effort allowed the clinic to complete over 15,000 patient visits.
Education and training play a crucial role at the MFC. By partnering with Brigham Young University, Westminster College, Salt Lake Community College, Rocky Mountain University, and the University of Utah, the clinic provides hands-on learning experiences for students within a clinical setting. The MFC has contracted precepting responsibilities in Community/Family Medicine rotations for 3rd Year Medical Students from the University of Utah School of Medicine (UUSOM), Family Medicine Residents from St. Mark's Family Medicine Residency, Family Medicine Residents from the University of Utah, Internal Medicine Residents from the University of Utah, and 2nd Year PA Students from the University of Utah. These future healthcare professionals gain invaluable insights and skills while serving the needs of our underserved communities.
The Maliheh Free Clinic has earned the prestigious 2023 Gold Rating from the National Association of Free and Charitable Clinics (NAFC) Quality Standards Program and maintains strong affiliations with the Utah Free Clinics Association, Promise South Salt Lake, Promise Millcreek, United Way Collective Impact Coalition, Salt Lake Suicide Prevention Coalition, and the Salt Lake Mental Health Coalition. Additionally, the clinic has forged lasting partnerships with the Utah Department of Health, Salt Lake County Department of Health, Intermountain Health, Utah Partners for Health, Moran Eye Center, The Eye Institute of Utah, B.D. Medical, Merck, and the Association for Utah Community Health.
As part of its commitment to the community and the medical profession, the MFC is always seeking to recruit volunteer providers to join their team. Many volunteer physicians in clinical practice choose to dedicate just one half-day a month to the clinic, providing high-quality medical care in a low-stress, supportive environment that allows them to personally connect with patients at their own pace. Volunteers like Dr. Don Reese, a volunteer dermatologist who retired from full-time private practice, have found it an honor to serve at the clinic. Heather Simpkins, a volunteer nurse, considers volunteering at the clinic the highlight of her week, and Dr. David Sundwall, a volunteer medical provider and board member of the clinic, finds it gratifying to volunteer at the clinic and make a difference in the quality of life for patients.
By offering essential healthcare services to the underserved communities in the greater Salt Lake area, the MFC is not only transforming the lives of its patients but also fostering a strong sense of community spirit and service among its staff and volunteers. The clinic's partnerships with local educational institutions and healthcare organizations have created a unique environment where medical professionals and students can collaborate, learn, and grow while making a lasting impact on the lives of those who would otherwise have limited access to healthcare.
For nearly two decades, the Maliheh Free Clinic has been a beacon of hope for thousands of patients in need. As the clinic continues to evolve and expand its services, it remains committed to its original vision: providing consistent, quality care to those most in need, regardless of their ability to pay. The Maliheh Free Clinic stands as a testament to the power of community engagement, healthcare access, and educational partnerships. Through its unwavering commitment to quality care and the education of future medical professionals, the MFC is truly making a difference in the lives of those who need it most. If you are interested in learning more about volunteering opportunities at the Maliheh Free Clinic or would like to contribute to their mission, please contact Dr. David Miner at dminer@malihehfreeclinic.org. Together, we can make a lasting impact on our community's health and wellness.